Offering luxury at every level is the key to our service-centric approach.
Premium Fast Turn-Around
Our designers constantly anticipate future demand and design and create accordingly. That means our in-stock collections stay ahead of trends and are at the forefront of the industry. They offer an unmatched selection of updated classics and 'right now' designs and colours.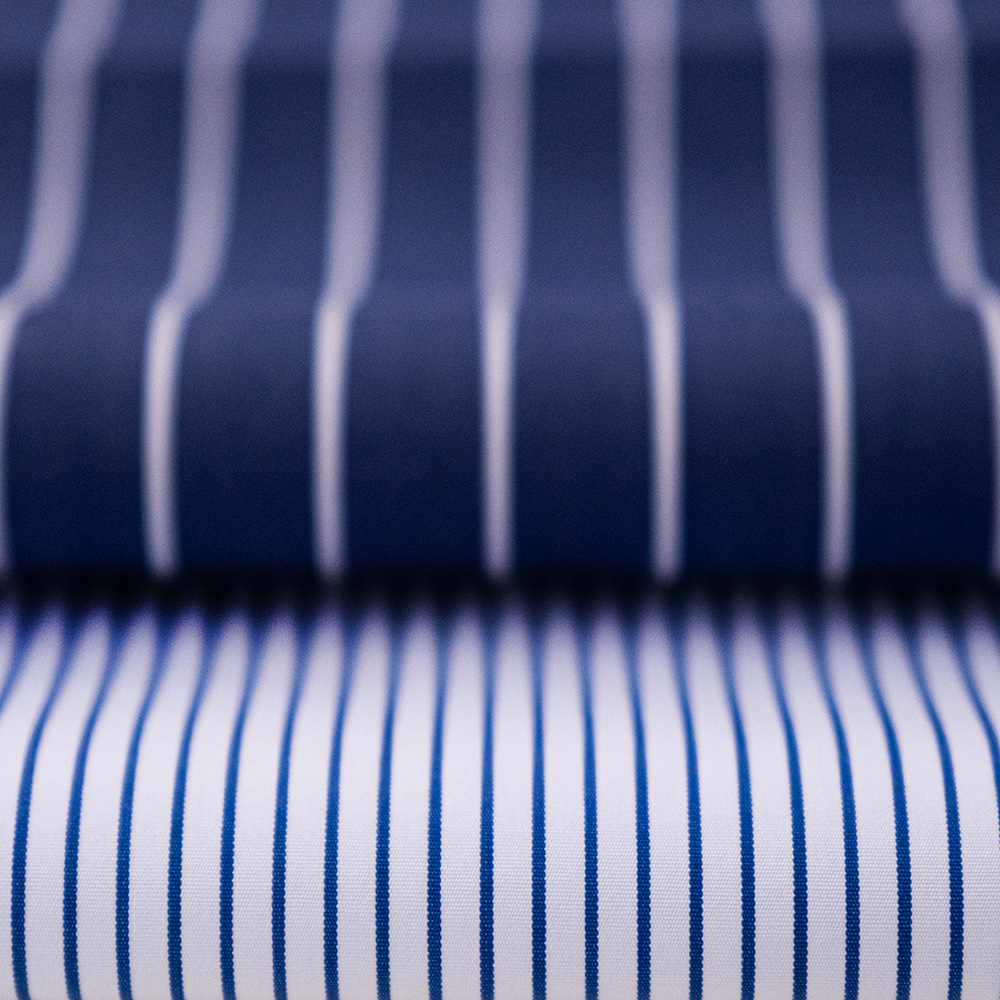 Our unmatched selection of in-stock fabrics, combined with our automated ordering system allow us to deliver even super-premium lines in a reliable and timely fashion.
With a design team that is as committed to deep research as they are to keeping abreast of future trends, our stock collections have a wide scope and are always at the forefront of the industry. They offer a wide assortment of updated classics and contemporary designs in inspired textures and colourways.
Development of original yarns and new blends is a priority, enabling us to offer customers world firsts in fabrics such as exceptional cottons blended with fine wool, silk and linen.
Exclusive Development
For customers who require customization and unique design assistance, we have dedicated teams assigned to create variations on specific compositions, facilitate yarn selections, and oversee exclusive fabric development.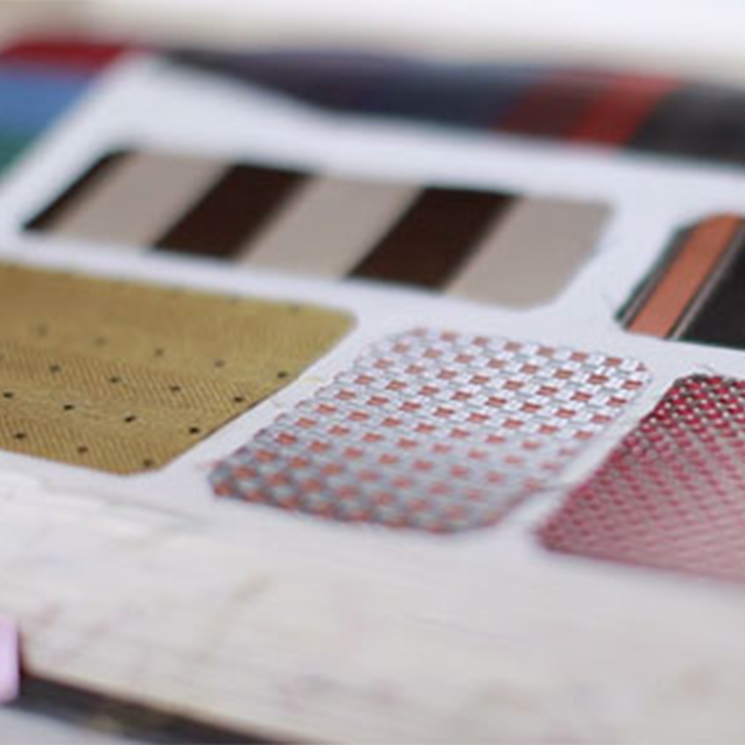 Thousands of designs in our archives are available to view for inspiration as each collection is conceived through collaboration.
No two collections are the same in design, weave composition, fiber content or colour story and each one is exclusive to the fashion house for whom it has been designed, with exact quantities made to order.
Exclusive design is an invaluable service that grants our customers the ultimate in creative expression, and thus forms the basis of our long-lasting and committed partnerships in the industry.
Our design team is as committed to archival research as they are intuitive about future trends
Bespoke Precision
Bespoke is a super-premium line of fabrics that cater to the personalized tailor-made shirting market around the world.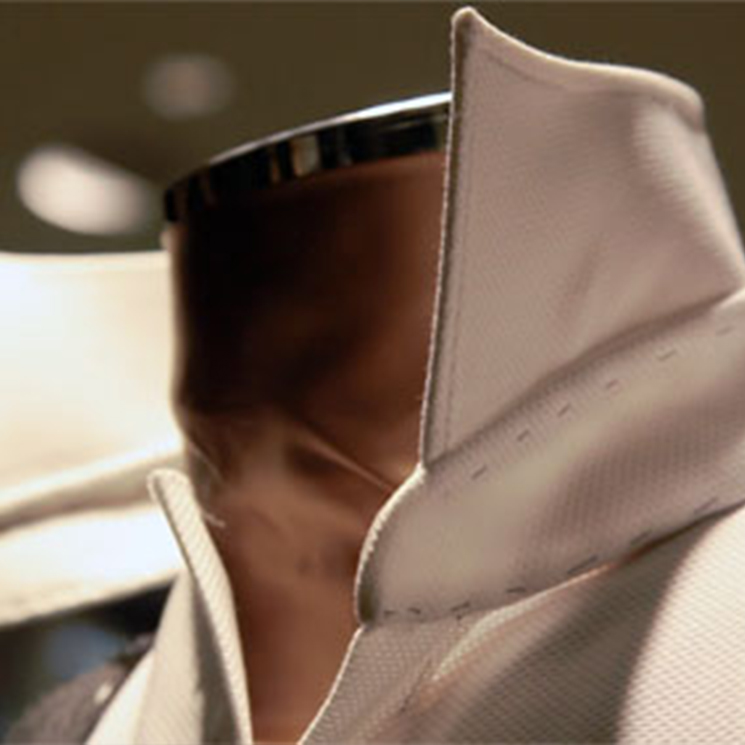 With a view towards satisfying the most sophisticated customer, these fabrics can be ordered in quantities as small as a single shirt length.
The collection includes Superfine and luxury blends that incorporate linen silk and cashmere, a Business selection with a modern edge, an informal line that prioritizes versatility and comfort, and a Traveler line specializing on considered functionality and performance.
Intelligent Finishes
Nearly all our fabrics can be finished with treatments that enhance function and performance.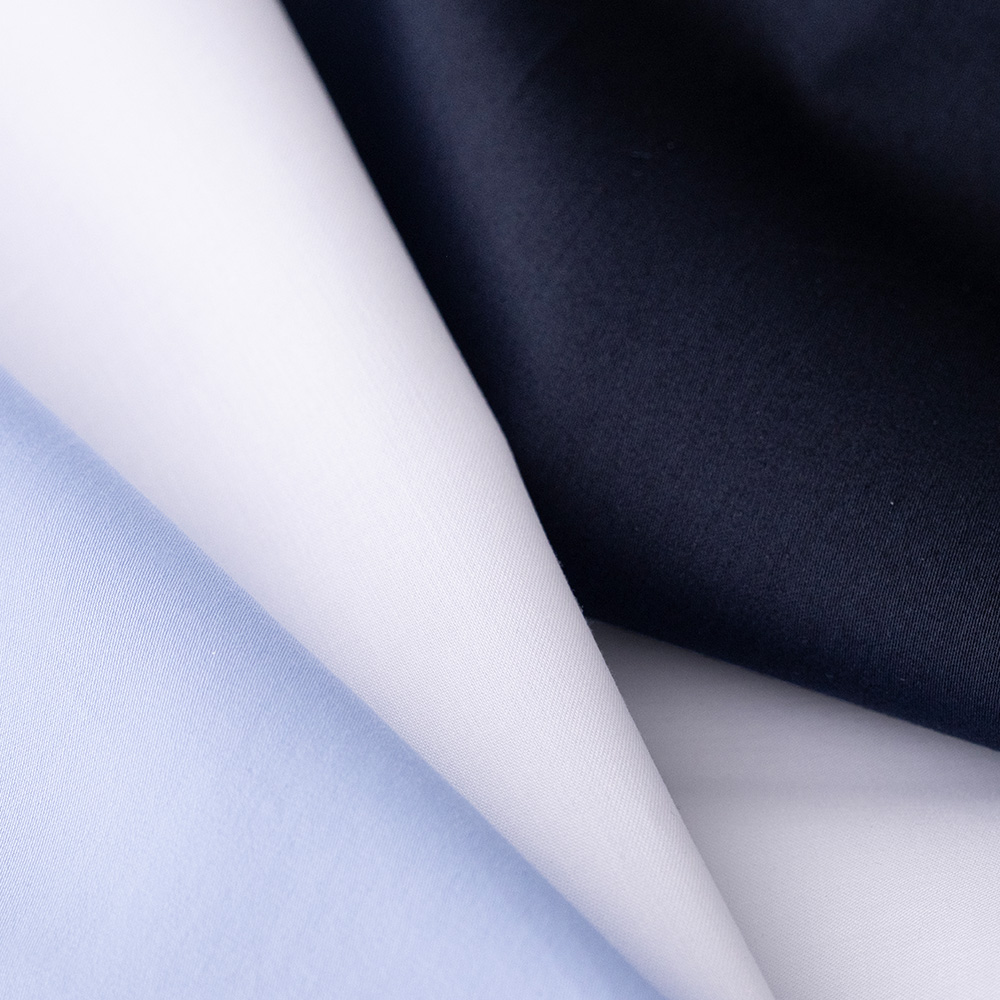 We utilize the latest advances in textile nanotechnology to endow our fabrics with features such as odor prevention, spill and moisture resistance, and fast-dry capabilities. All without compromising the breathability and the natural softness of the fabric.
Our proprietary flat-finishes offer a wrinkle-free option which is an environmentally friendly non-ammonia treatment.